Finding Ninee began because I'd intended to write a memoir – um, until I read an editor would rather shave a cat than read another memoir. Instead, I started a blog.
At first, I didn't want anybody to read what I wrote. Certainly not most people I knew in real life. With each new post, I felt braver, and eventually began sharing and finding other bloggers. Finish the Sentence Friday was one of the first blog hops I participated in, which is where I met Lizzi of Considerings, one of many lovely people I've met online (and in person) who I cherish (I cherish the ones I haven't yet met in person, too <3).
Why am I telling you this? Because six years ago this very moment, Lizzi launched Ten Things of Thankful (TToT). She roped in lovingly gathered a bunch of us to host with her. If one of us dropped from hosting, another was invited to carry the baton. Today, Ten Things of Thankful is run by Kristi of Thankful Me and she's agreed to partner with me and Finish the Sentence for a mash-up. Definitely a party. Six years! It goes by in a blink, doesn't it?
A lot of studies and practices show writing letters or lists of gratitude and thankfulness help rewire our brains to be happier and more content. Personally, I've been trying to be more grateful and accepting of myself, new wrinkles and all. Saying "I like myself" is hard for me but I'm determined to get there. When I reflect on what I'm thankful for, there are many things, both big and small that feel me with gratitude.
Self Love, Zoo Glory, And Being Thankful
1. I'm thankful it's the sixth anniversary of TToT, so that Kristi and I merged our hops and hopes this weekend to bring writers, bloggers, and gratitude seekers together. There's a rumor (shhhhh) that founding member Lizzi may participate too! Whether she does or not, I'm so glad she began this practice.
2. While I almost continually grieve Tucker's littleness, and will soon grieve this summer, I love watching the person my kid's becoming. His kindness, shyness, silliness, and empathy blow my mind. I'm so very lucky to be his mom.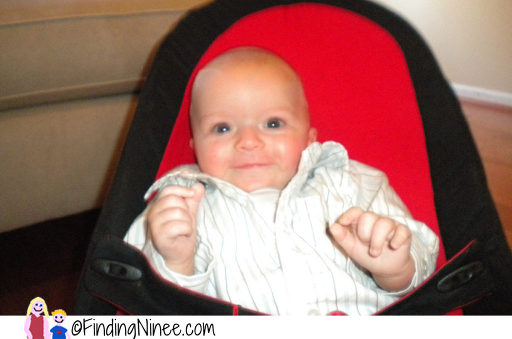 3. I've mentioned recently reaching out to both a therapist and wellness coach. Each is helping me realize that each and every one of us carries pain and first, that's okay, and second, there are ways to accept it in order to feel more self-accepting and aware. It's eye-opening to realize how much we (or, well, I) deflect emotion with humor, sarcasm, and avoidance. I'm learning that it's ok (and healthier) to show emotion as it occurs.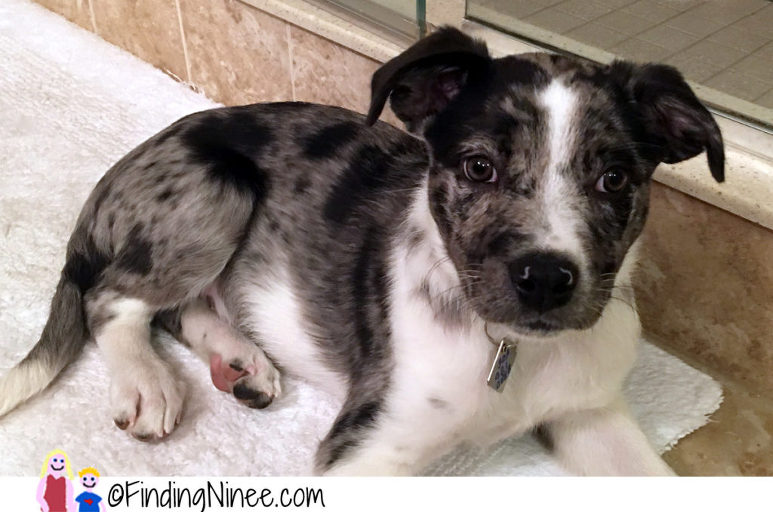 4. Welcoming Nugget into our home this year has been a wonder. There's not much to rival the excited way she greets us when we've been gone for five minutes or five hours.
"Mom, why is Nugget so cute?" Tucker asks. "So we keep her when she destroys her bed," I reply. I should've gotten a photo from earlier today when the cottony fluff of her bed was strewn everywhere. I got these though, on a random May snow day (yes, you read that right).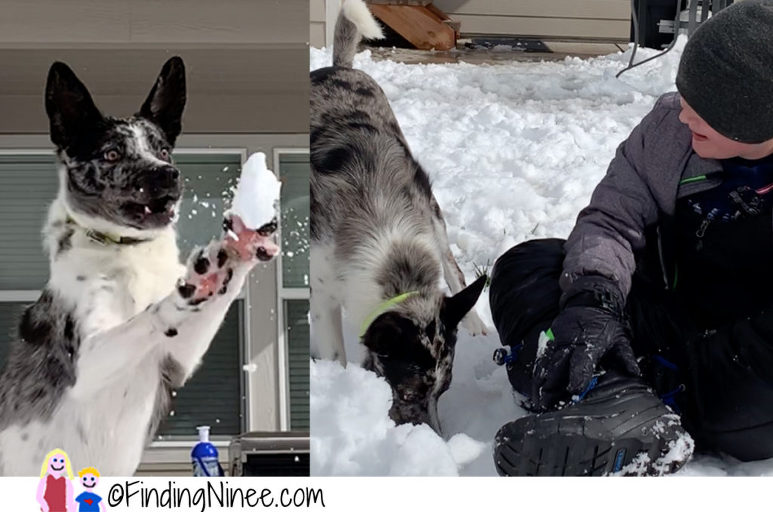 5. I've mentioned before how insecure I feel about being an older mom with wrinkles. I'm trying to be more self-accepting of my age, and recently discovered Rodan + Fields skin care. I love the products so much that I became a consultant (some *gulp,* mostly *yay!*).
I'm thankful to have options like this that allow me to reach out at my own pace (very slow and insecure, of course but I'm working on it) to build a small business that I really believe in. Please let me help you with your skin if you're considering a new routine or are just feeling "blah" about your current products. This stuff is amazing. Plus, my eyelashes are growing. For real. PM me and I'll tell you more!
6. Moving is rough. More so than I remembered, although this was the first time I've done so since becoming a mom. The extra baggage – both physical (amazing how much stuff we'd accumulated) and emotional has made it one of our less-than-easiest of years. Today, I'm grateful I was able to get a few mom's contact information after our water gun party on Friday. Tucker has a friend over and hearing their giggles upstairs is priceless.
7. My kid giggling upstairs with another kid is worth ten thankfuls in itself.
8. People came to our water gun party, and had fun. We had fun, too, and sent everybody home with pizza after ordering seven 24" pizzas for 20 people.

We didn't realize they were 24" pizzas when we ordered them, and the guy on the phone was less than brilliant in helping me figure out how much we'd need. Better to have leftovers and send people home with pizza slices than to run out with a herd of pre-teen boys in your house.
Here's Where the Zoo Glory Comes In For Self Love, Zoo Glory, And Being Thankful
9. The Cheyenne Mountain Zoo. Friends, when you come visit us, please allow us to take you to this zoo. It's one of my favorites ever. The giraffes are RIGHT THERE. The lion isn't planning on eating the giraffe, although he'd probably like to.

10. And Tucker so pleased to have this tiny friend land on his stick. Zoo glory, if I've ever seen it.

That's what I'm thankful for this week. I already feel lighter and less negative. What are you thankful for right now? Tell me in the comments, or link up with us!
XO,
Kristi
This has been a Finish the Sentence Friday post, where writers and bloggers come together to share their themselves with a particular prompt (different formats each week of the month). If you'd like to participate, join our Facebook group. This week, we're mashing up with Ten Things of Thankful!